Use this site to apply for assistance with utilities, rent, food, and other needs.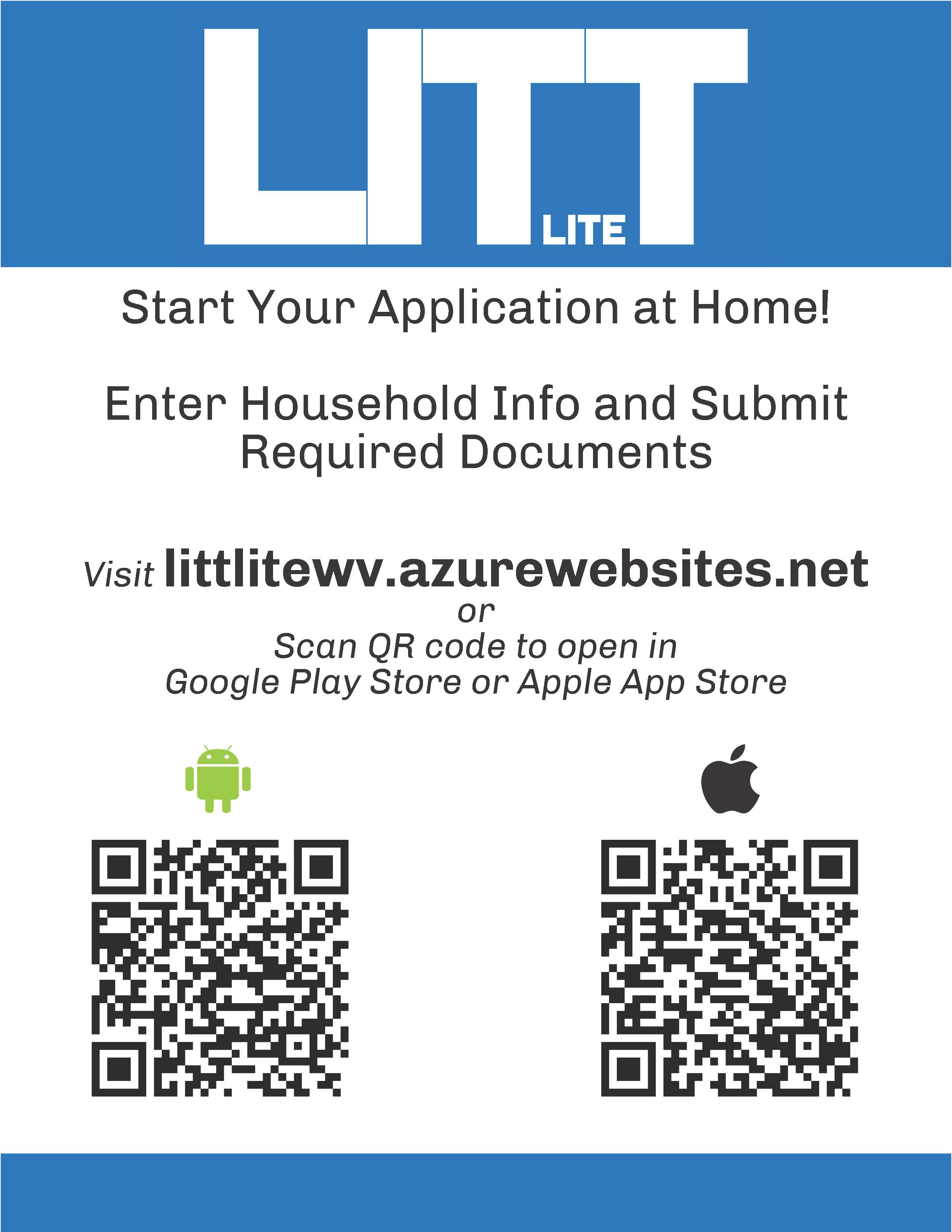 This site is provided for West Virginia citizens seeking to apply for assistance with one or more household needs. A variety of services are available through local Community Action Agencies and other community services providers. Eligibility for most assistance programs is based on household income and available funding.
If you have an Apple or Android device, you can download the LITT Lite application app to apply for services. Search the words LITT Lite in the appropriate app store. You can also apply using your computer through the Web Portal. Please click the appropriate link below.