Home
Greetings,
Please take a moment to complete a short survey regarding available child care in your area. The survey will be used to determine the need for additional child care services in West Virginia. We also ask that all participants share this survey with your contacts throughout your community.
Thank you for assistance in helping us collect this necessary data. Please print out the flyer below and display in your office to promote the survey.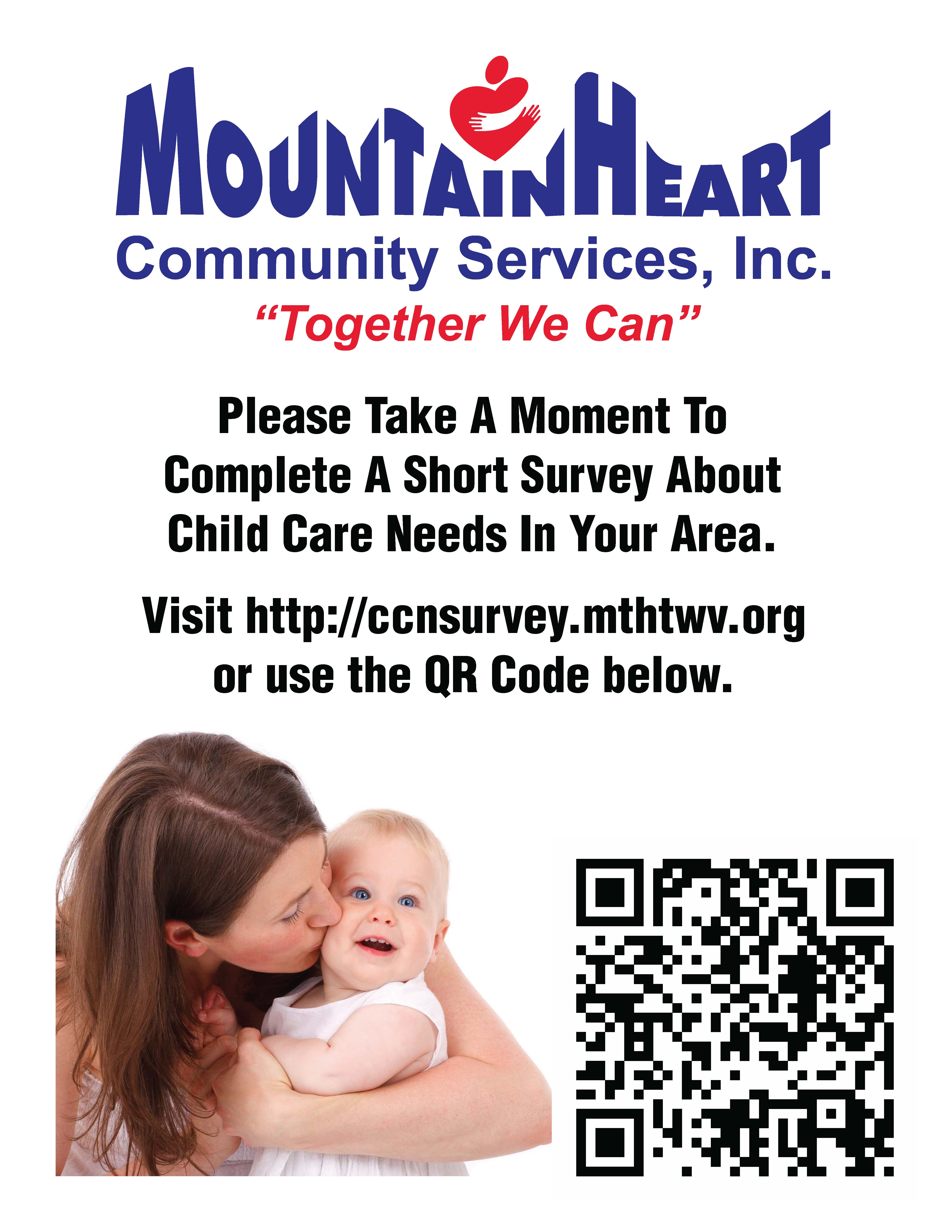 The Eastern Panhandle EITC Coalition is please to provide Free Tax Preparation Service through the Volunteer Income Tax Assistance Program for Tax Year 2017.
The Child Care Resource & Referral program provide the following services:
Manage the subsidy program
Link parents with child care options
Provide consumer information
Offer technical assistance and training to providers
Inform parents of other resources in their community
Services We Offer
MountainHeart Community Services operates a Head Start and an Early Head Start Program in Wyoming County, West Virginia. While both programs focus on the whole child philosophy of child development, the Head Start program serves children ages three to five while the Early Head Start program serves pregnant moms and children from birth to three years of age. All areas of the child's development are important for a child to succeed in school and in life. Parents are considered the first and most important teacher of their child.