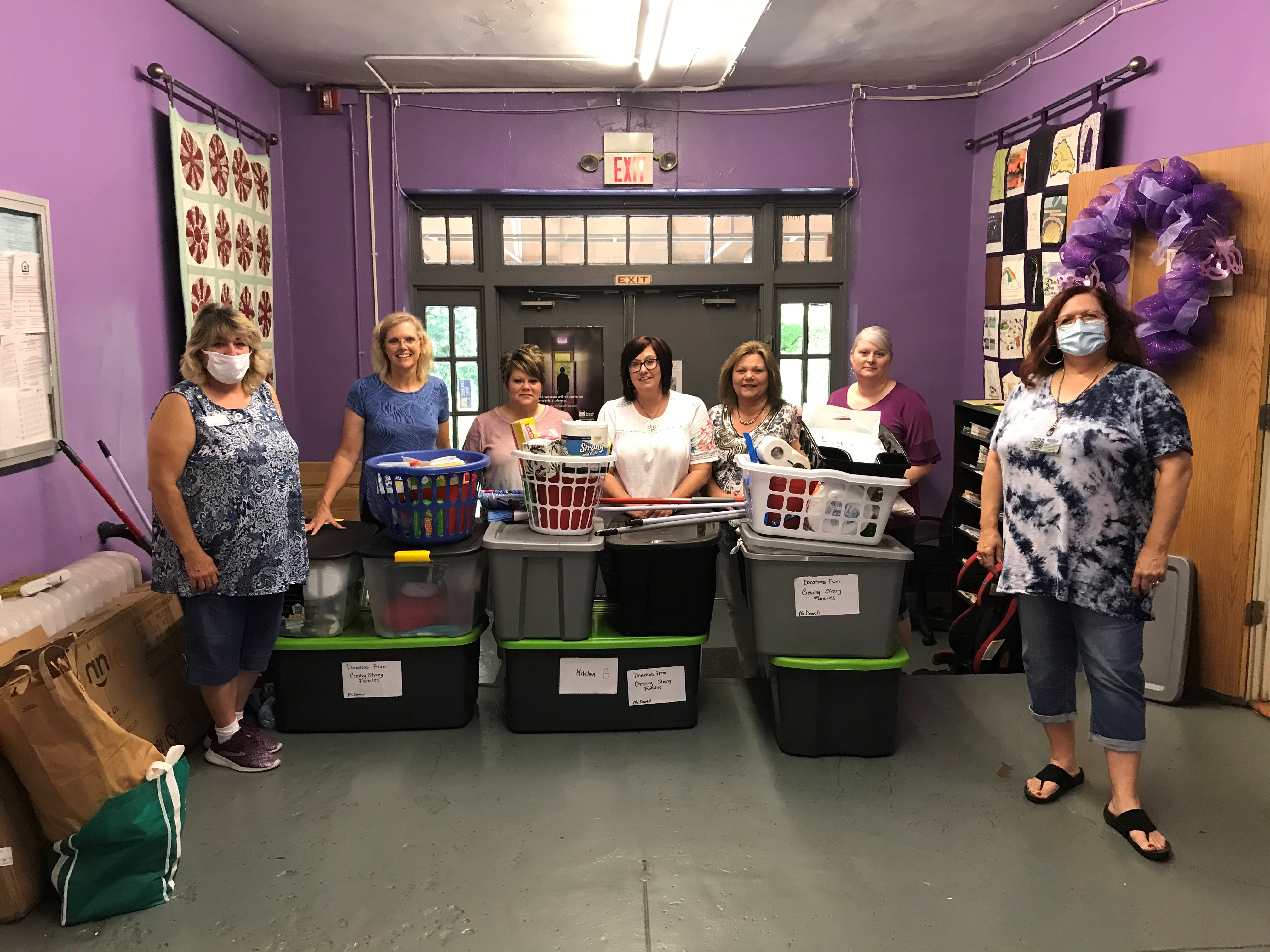 "Creating Strong Families delivered Fresh Start Kits to SAFE (Stop Abusive Family Environments) on June 30. SAFE, Inc. is a non-profit organization dedicated to the aid of domestic violence, sexual assault, and human trafficking victims; and their children by providing emergency shelter, transitional housing, clothing, and meals."
Creating Strong Families, which is comprised of several local and state organizations, have been working in McDowell County on various projects. The collaborative has held mini-parent conferences at Bradshaw and Welch Elementary Schools and the Armory, and a Resource Fair at SAFE.
Another project that Creating Strong Families has been working on for the past couple of months is Fresh Start Kits. These kits contain basic necessities for a family to move into a home. They will have kitchen items such as pots and pans, flatware, bedroom sheets and bath towels, even a laundry basket filled with laundry detergent, fabric softener, paper products and more! The kits will go to SAFE, Parents as Teachers, WE CAN mentoring, and Communities in Schools programs across the county. The idea is that if a family were to lose a home to a fire during the night, then the school or program could contact the family and have a kit ready to go. For SAFE, the ladies who are ready to leave and move into a home of their own would get a kit to start out housekeeping again.
Creating Strong Families core members are: Community Crossings, MountainHeart/WV Birth to Three, KVC Health Systems, Children's Home Society, Aetna, WIC, and UniCare. The group will be planning future events that are aimed at educating and empowering families in McDowell County. Check us out on Facebook at Creating Strong Families to learn more.